We have Thai kittens !!!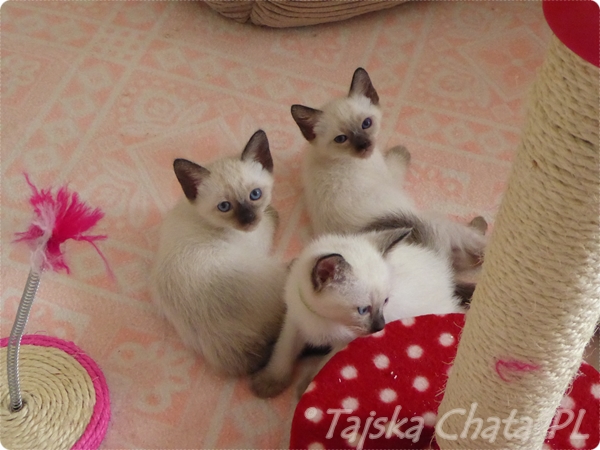 ***
We want our cats to go to responsible families, therefore, please think carefully before making a decision of adding a cat to your family and remember that this is a decision for years.
We will provide you with support – give you advice and assistance.
We pay a great attention to socializing our kittens – in our house they are treated as family members – they are loved, hugged, carried and participate in our life.
You can always visit us and see the conditions in which our cats and kittens live.
When leaving our cattery , all our kittens:
are at least 14 weeks old,
have been dewarmed twice and vaccinated against cats' viral diseases,
are microchipped,
know how to use litter tray and scratcher,
are sterilized,
receive the essentials for the first days at a new home
New caregivers receive:
a 5-generation certified pedigree – honoured all over the world
health certificate,
sales contract,
kittens leaving Poland are additionally vaccinated against rabies and receive passports.
We do not sell kittens without certified pedigree !!!